"Wilmar Wagon"

     oil on canvas

This is a painting of a plantation wagon.   In the southern quail hunting tradition privately owned Wilmar Plantation uses a wagon and mules to carry the pointing dogs.  The retrievers on board are the owner's boykin spaniels.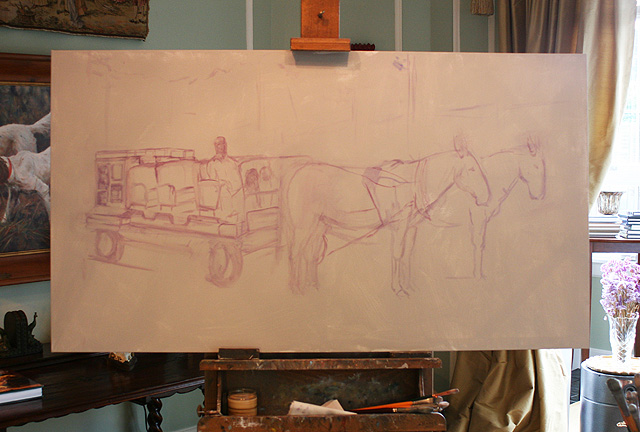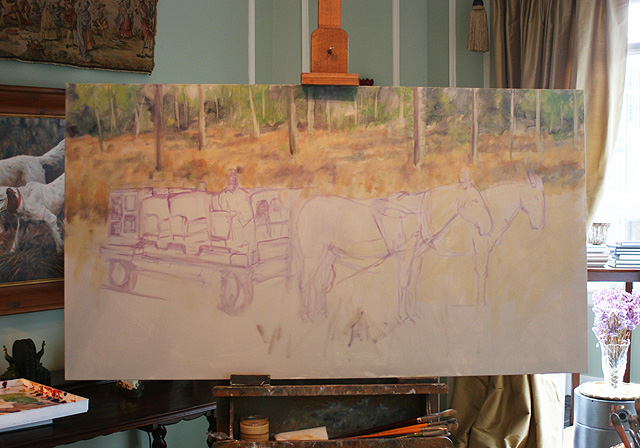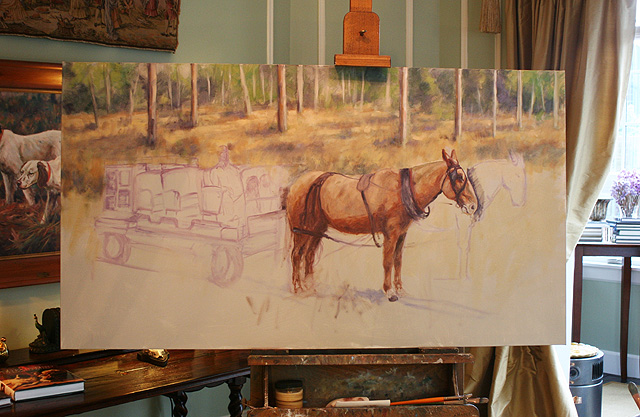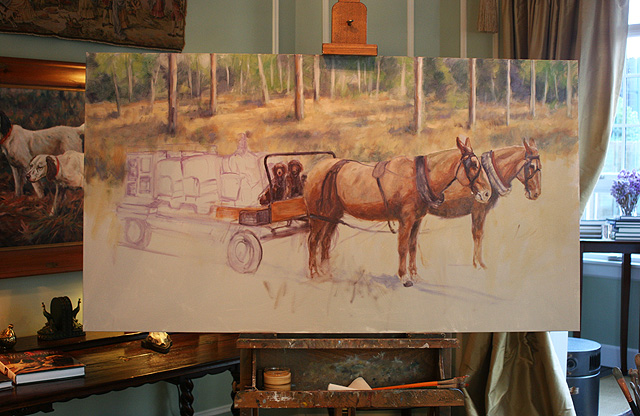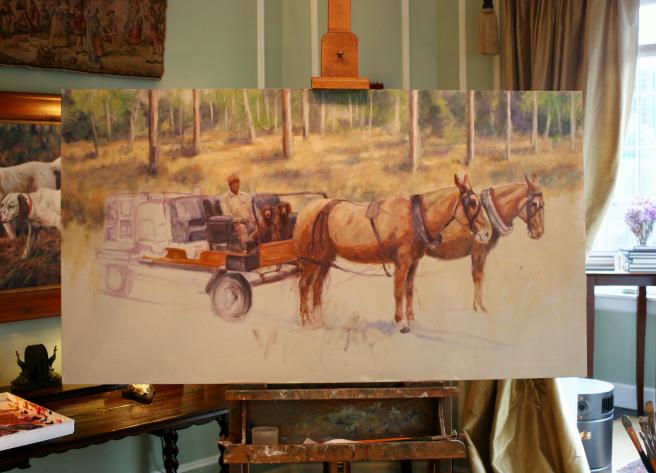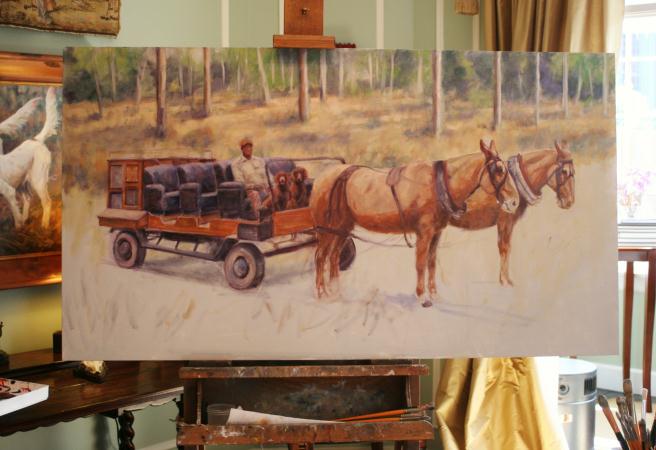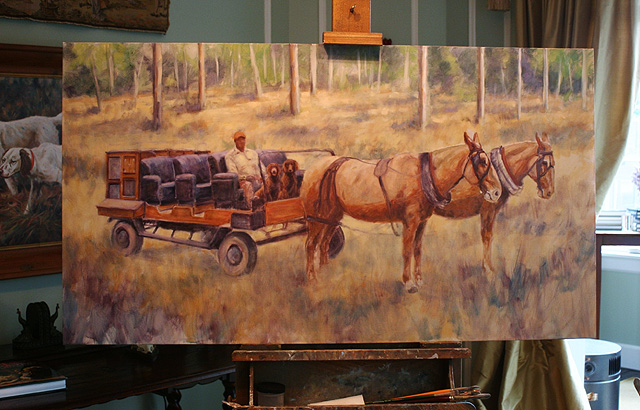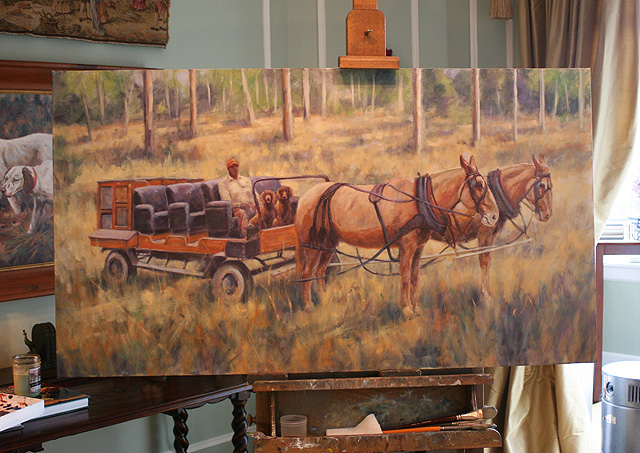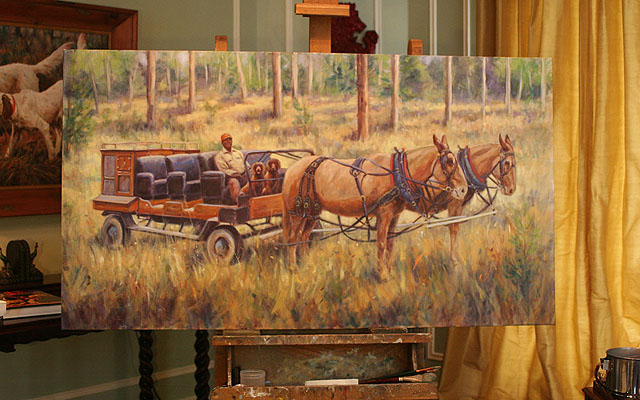 Humble beginnings!  This is a large painting (30" x 54") with alot of shapes so I made my initial sketch using  paint thinned with mineral spirits.    Using this method, the lines are easy to "move" or erase  as needed.  The paint takes several hours to dry so I had plenty of time.

I want to work this painting from the top of the canvas down to the bottom.  It seems to be the easist approach for this type of scenic work.  I block in the basic colors of the tree lines and receeding field.

I continue a bit more of the background block in adding some of the shadows.  I am now in the middle of the canvas so I will bock in the main mule.  I don't think so much about it being an object.  Painting really is looking for the shapes and color temperatures in front of you. (or in this case, in my photo)

Now I add the second mule and the begin the front of the wagon.

I am slowly working my way back, painting in everything that comes along.  

Basically, I have my block in and then some through the middle of the canvas.  So far so good.

I continue with the bottom portion of the canvas.  After that, I went back to the wagon/ mules and darkened and lightened where I felt it would further define the forms.

Starting to develop the foreground adding shadows and color.  I have also added the tack on the mules.

More detail added to everything as well as corrections to the wagon.  It is complete!